2023: Five facts about the benefits of school meal programmes from the Global Child Nutrition Foundation
Every year on March 9, school feeding leaders, government officials, and community members come together to celebrate International School Meals Day. This year, Global Child Nutrition Foundation (GCNF) is celebrating by sharing our top 5 favorite facts about the benefits of school meal programs found around the world.
Authored by Tori Spivey from GCNF.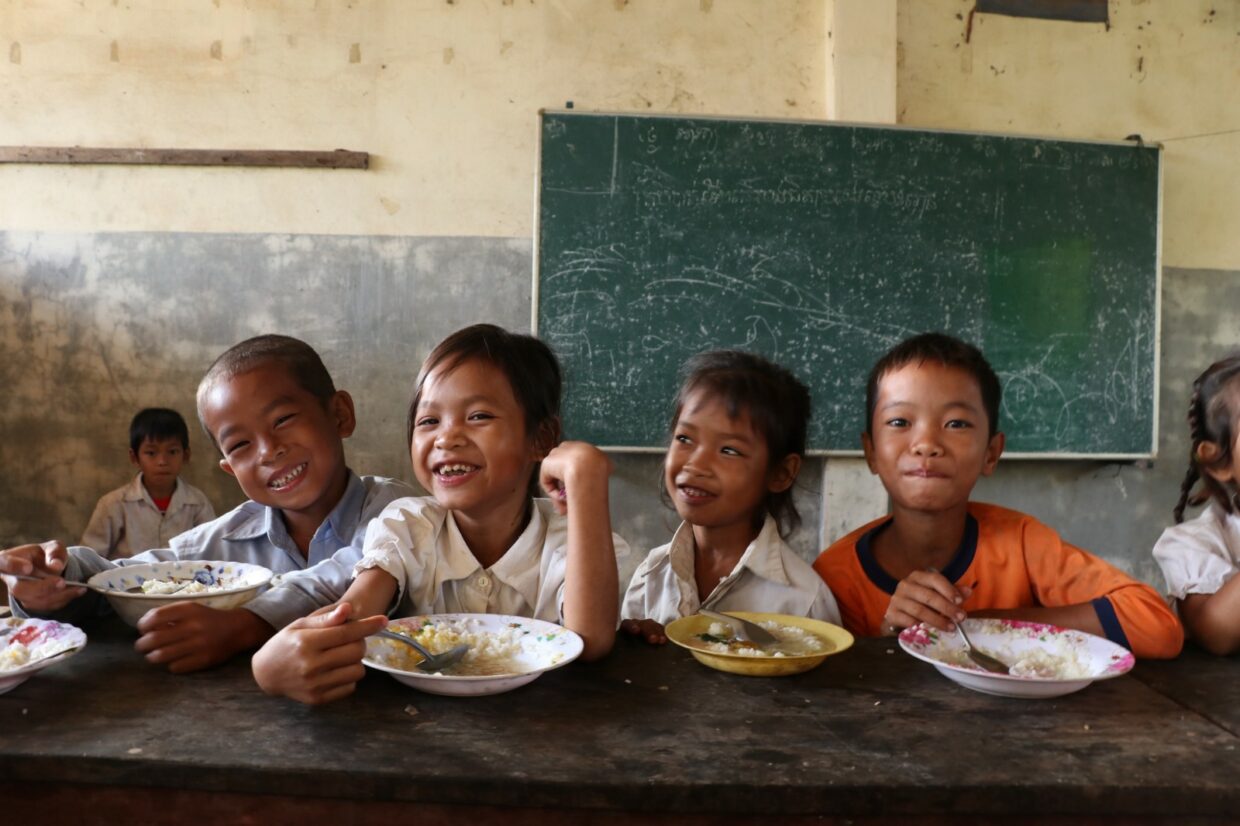 1. School meal programs help kids excel in school
To begin, when a school has a meal program, evidence shows improvements in enrollment, attendance, and student retention. Next, with increased enrollment, stronger attendance, and decreases in student dropout rates, educational attainment can begin to grow at the local, regional, and national levels. Finally, having a meal at school improves cognitive functioning and learning and reduces behavior problems and depression caused by hunger.
2. School meal programs lead to healthy kids now, and in the future
An often overlooked aspect of school meal programs is the complementary health and nutrition activities that accompany them. While young students can benefit from being offered nutritious, healthy choices, continuing this behavior into adolescence and adulthood can mean stronger, healthier generations that follow. In addition, school meal programming can also address specific caloric or nutritional needs for students, in addition to preventing or mitigating overweight/obesity in students.
3. School meal programs combat poverty (especially food insecurity!)
By providing a hot, nutritious meal at school, students may not have to return home to eat, whether or not there is food available for them there. School meals help to offset family costs and many schools provide take-home rations for students. In these programs, students' families benefit even after the school day is over. Programs implemented in this manner illustrate the far-reaching abilities of school meals.
4. School meal programs support local economic development
When school meal food procurement focuses on local areas, these programs help to ensure a predictable, long-term demand for local farmers' produce. In doing so, local farmers are less susceptible to mercurial price changes on regional, national, or international markets. The results from our most recent survey underscored how many programs have initiatives to create jobs focused on employing women and youth.
5. School meal programs are one of the largest social safety nets in the world! 
When the COVID-19 pandemic disrupted school schedules around the world, limiting the ability of millions of children to access a daily, nutritious meal, school meal programs jumped into action to reach students and, in many cases, their families. School meal programs kept communities fed, and continue to do so today.
A recent report confirmed for every US$1 invested in school meal programs, US$9 is received in returns. This makes school meal programs one of the surest, safest investments in human capital development. GCNF is glad to celebrate school meal programs on International School Meals Day, and every day, as a way of realizing a world without childhood hunger.